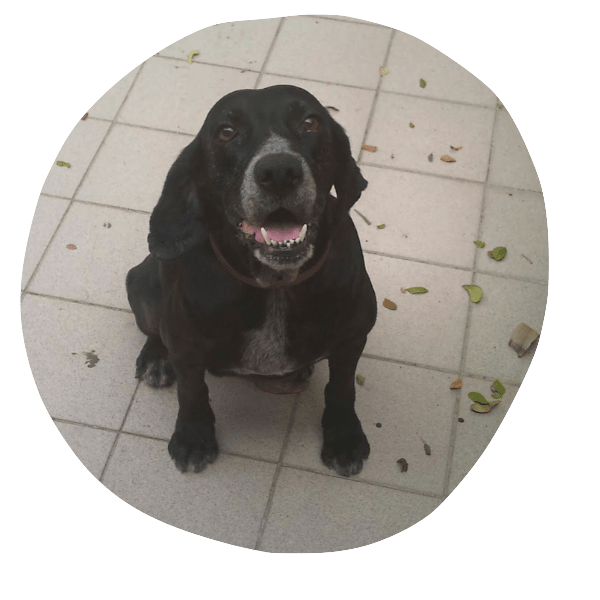 Kelly was the most beautiful puppy, but suffered from serious skin issues. Her dad (aka our co-founder), Louis, knew the only solution was to change her diet. He then spent thousands of ringgit buying hypoallergenic foods and sourcing premium kibble from the US, Australia and Korea but Kelly's condition did not improve at all
After a lot of frustration, Louis started making food for Kelly himself and seemingly overnight the skin condition improved. In that moment, he realized it wasn't Kelly who was sick but the food that was making her ill.
He looked into the pet food industry and found the extremely low quality of foods that were being produced, so he teamed up with Julius to build the company they wished existed for their own pets.
After nearly 8 months full of trial and error (over 20 different recipes tested), several rounds of external lab testing and countless of weekends at pet friendly parks passing out free samples to receive feedback, we finally launched our very first air-dried food. 
By air-drying, we discovered that we can keep the great nutrition from fresh, raw, human-grade ingredients meanwhile providing pet parents with the convenience of dry diets and eliminate potential harmful bacteria. 
Supporting Animals & Communities in Need
Through our work, we have met countless amazing organizations and people, who dedicate their whole life taking care of stray animals. Unfortunately, they all suffer from the same issue – when donations are low, the quality of care goes down.
The TED talk from Daniel Pallotta "The Way We Think About Charity is Dead Wrong" inspired us to figure out a sustainable solution helping out animal shelters in Malaysia. 
We want to prove that we are able to innovate the pet food scene with products customers want and not just purchase to support charities. We intend using our profits to either supercharge our foods, toppers and treats or give back to animal welfare. 
We have ordered industrial equipment, dealt with moisture, heat, dehumidifiers, grinders, mixers, recipe consistency, building a production facility and getting electrocuted (work and health safety)… the list goes on and on! In many ways, we're just getting started but what drives us hasn't changed: Providing dogs and cats with the healthiest diet while giving back to the local community.
Our dream for PledgeCare is to operate in many cities around the world, supplying high-quality pet food to its residents, and using its proceeds to sustain non-profits and charities in those communities.