Finding a pet-friendly place in Malaysia can sometimes be a bit of a struggle. Not all parks, restaurants and cafes welcome your furkid with open arms. But don't worry – we got you! We've listed the best dog-friendly places in Penang that are definitely worth a visit:
Top 13 Dog-Friendly Places in Penang:
1. Bark & Bean Pet Cafe – Pet Wellness Lounge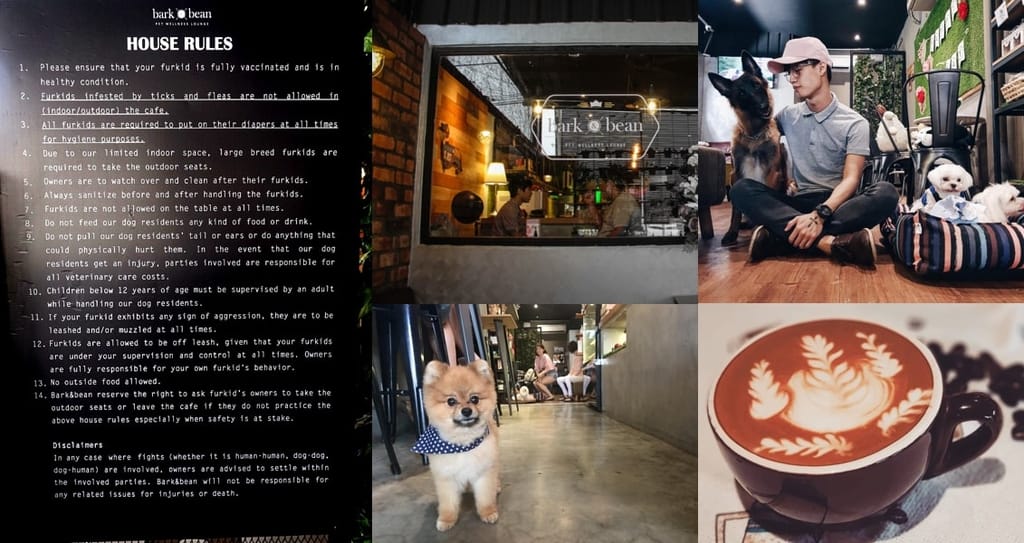 Looking for a well-brewed coffee in a cozy environment meanwhile spending quality time with your pet? Then Bark & Bean is the right place for you!
The cafe offers your pup specialty pies, cakes, cookies and other delicious human-grade foods prepared by the friendly staff.
You can also enjoy some nice refreshments from the bar. It's possible to sit both in- and outside the cafe. And it's fenced. However, we recommend you to keep an eye on your dog.
Right next to the cafe you'll find the pet-store The Fox Butler – a well-known location in Penang. The Fox Butler offers pet hotel, grooming, spa and has a range of interesting products for your pup.
Bark & Bean Pet Cafe is the perfect place for any animal-lover. Just remember to follow their house rules.
Check out their Facebook and Instagram for more information.
Address: 18, Jalan Pantai Jerjak, Sungai Nibong, 11900 Bayan Lepas, Penang.
Opening Times: 11am – 11pm
Tel: +6046577388 / +60124760130
2. Corgi & The Gang Pet Cafe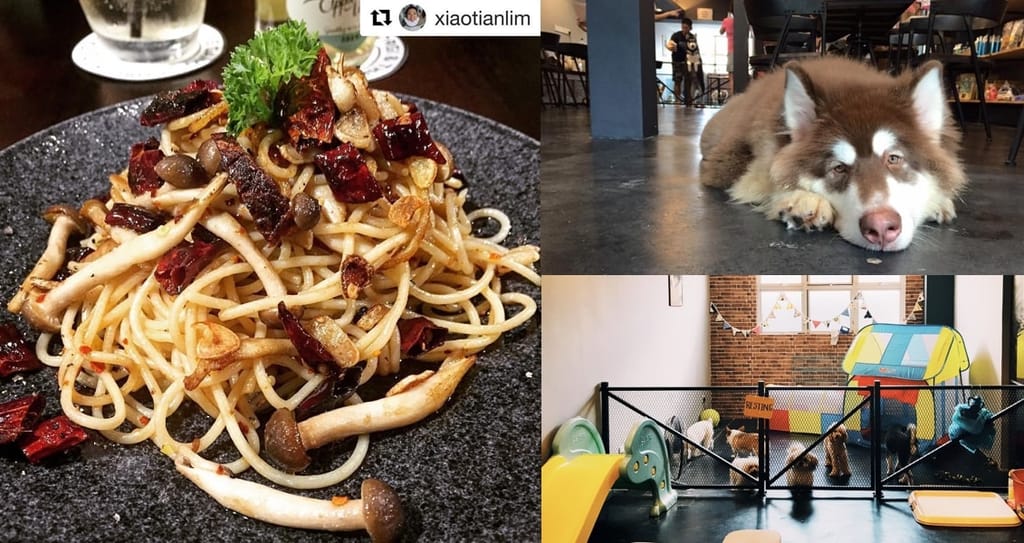 Looking for a pawsome place to eat breakfast, lunch, dinner or just have a cold refreshment together with your dog? Try Corgi & The Gang Pet Cafe.
The food for both human and dogs are delicious and nutritious – and the portions are fairly big at a reasonable price. It's also a great place for your dog to play around and make new friends in a nice atmosphere. Another bonus is the staff – they are super friendly.
Grooming is also possible. It's separated from the dining area. You can also find interesting items from their selection of products. Overall a great place for any dog lover.
You can visit their Facebook or Instagram page for more information.
Recently moved address to; 102-E-7, New World Park, George Town, 10050 George Town, Pulau Pinang
Opening Times: 12 – 11pm
Tel: 011-2858 2319
3. Wag N Romp – Pet Cafe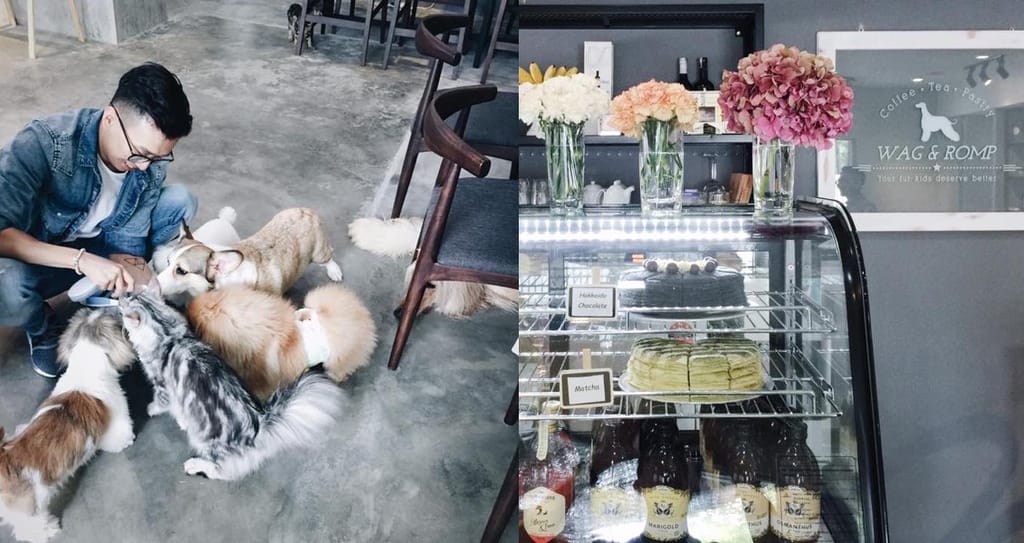 Wag N Romp is one of the recommended dog-friendly places in Penang to visit if you're looking for a hangout spot with your pup.
The surroundings are clean with a modern and stylish design and you'll be greeted by a caring and friendly staff. Even though their menu is limited, they serve coffee, tea and food at a reasonable price.
There is everything from golden retrievers to small toy breeds in here – so your dog has plenty of opportunities to make new friends.
We definitely suggest you check out Wag N Romp Pet Cafe – and after your visit, you can take a look at the established pet store, Fluffy Dogs R Us. They have a wide selection of premium products. You can also browse our premium pet foods.
Make sure to visit Wag N Romp's Facebook page for more information.
Address: 161 Jalan Kelawai, 10250 George Town, Malaysia.
Opening Times: 12 – 6 pm
Tel: 04-229 9161
4. Casa Permai Central Park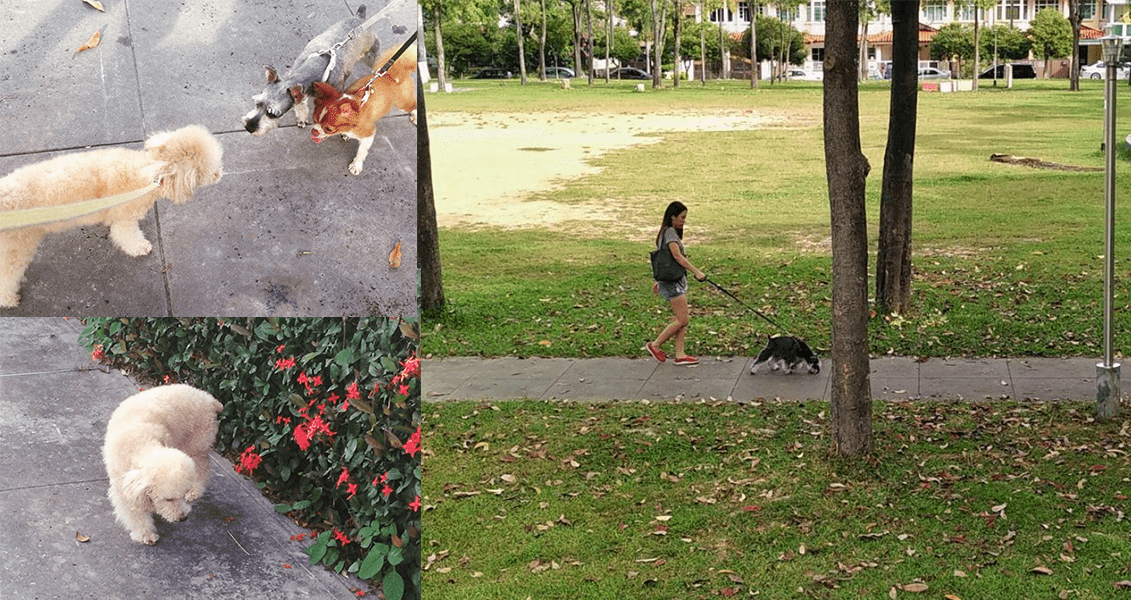 One of the best dog-friendly parks in Penang is Casa Permai Central Park.
The park ground is even and open – so bring a ball or a frisbee and play around. It's a good way for both you and your dog to get some exercise.
After a while, you can buy some refreshments from the nearby shops and go for a picnic in the park. You can also just sit down and relax and let your pup use all of his five senses while he examines the different surroundings.
NB: Since the park is in the middle of a residential neighbourhood, barking may not be appreciated early morning and late night.
Address: Lorong Lembah Permai 1, Tanjung Tokong, 11200 Tanjung Bungah, Pulau Pinang
5. Occupy Beach Street
If you are in Penang on a Sunday, then this is the place perfect for you. Occupy Beach Street has a lot of interesting and exciting activities such as amazing street performances, delicious food street market to explore and other social activities. This entire street is a part of the state's government's initiative for Penang Care Free Day, thus traffic-free space to walk around and have some fun!
The best part is Occupy Beach Street often puts adorable pups up for adoption if you are looking to provide these lovable pets a home. IAPWA Penang posts updates on their Facebook if you are interested.
Check this event out as its something not to be missed!
Address: 10200, 8-16, Beach St, Georgetown, 10200 George Town, Penang
6. Brown Poodle Cafe
Brown Poodle Cafe is a vegetarian cafe, and the coffee shop is located in the residential area. Its a small little shot but its not too crowded. It has a lovely and bright atmosphere. If you are vegan, you can ask the staff which menu option is changeable to your needs. 10/10 for customer service!
They have an in-house poodle called Poppy. She is really friendly and loves humans. Do look out for her while you are there.
If you are interested to see more of their menu then check out their Facebook and Instagram
Address: 80, Persiaran Midlands, Pulau Tikus, 10250 George Town, Pulau Pinang
Opening Times: 11am-5pm (Closed on Wednesday)
Tel: 012-664 8414
7. Amazon Swim Paradise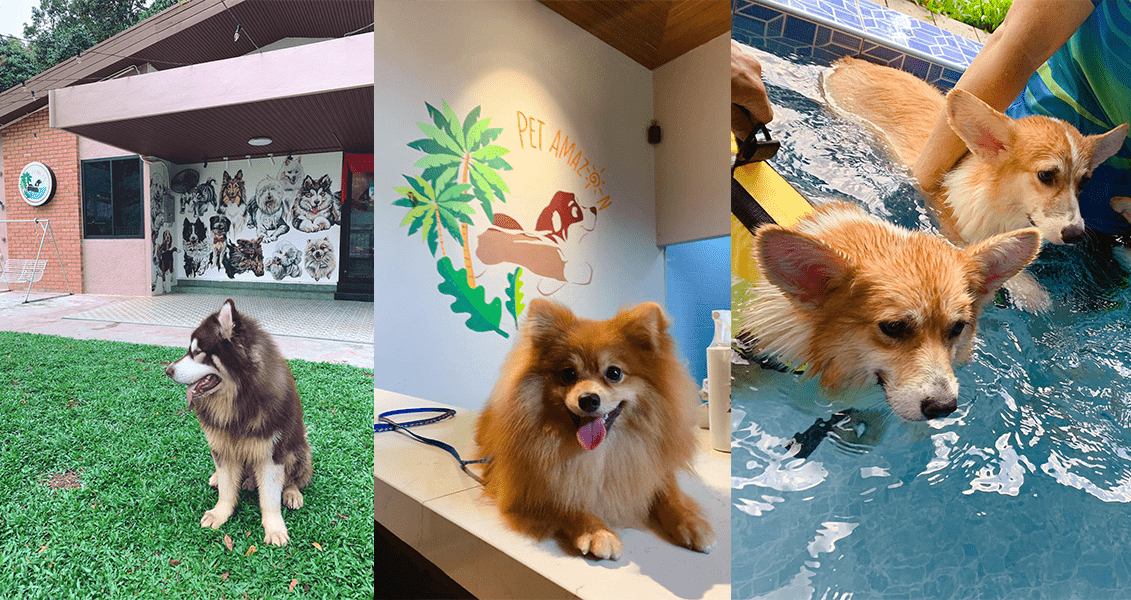 They have opened their swimming pool for dogs on October 9th to the public with no fee, but there are rules applied, booking is required to avoid overcrowded situation in the pool as well as the concerns on the filtering system in the pool.
In addition, they provide grooming services (basic & full), boarding services (either open or closed options), pet cafe (food for both humans and furkids), pet taxi services limited to Penang island only.
Pet owners can leave their pets to roam/play freely while they dine at the cafe.
Check out their Facebook for more information.
Address: 55, Jalan Oriental 4, Paya Terubong, Ayer Itam
Opening Times: 11am-5pm (Closed on Wednesday)
Tel: 012-499 5747
8. Two Frenchies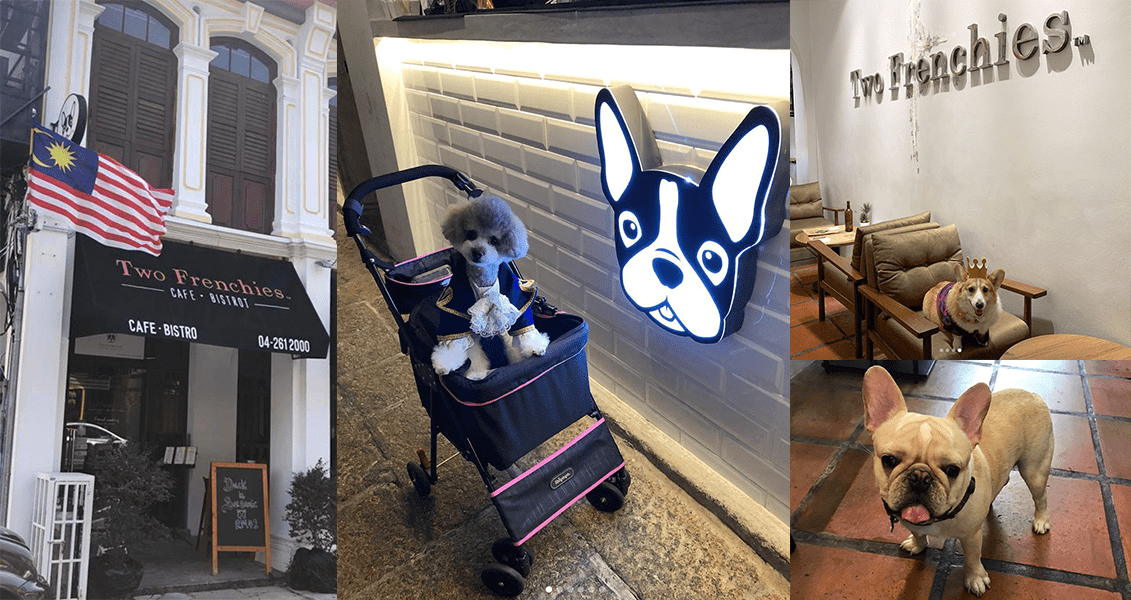 Two Frenchies is inspired by good home cooking. They take traditional French recipes and create delicious, fresh food using quality ingredients.
The restaurant was born after Cedric and Bruno had one too many beers and deciding there needed to be a good French restaurant in Penang. With a passion for food, Bruno and his team are continuously developing new and amazing recipes to share with their customers that celebrate the French style of cooking!
Take a look at their Facebook for more information and booking
Address: 36 Bishop Street, Georgetown
Opening Times: Tues – Fri (11.30am – 11.30pm) | Sat & Sun (10am – 11.30pm) [CLOSED on Monday]
Tel: 04-261 2000
9. China House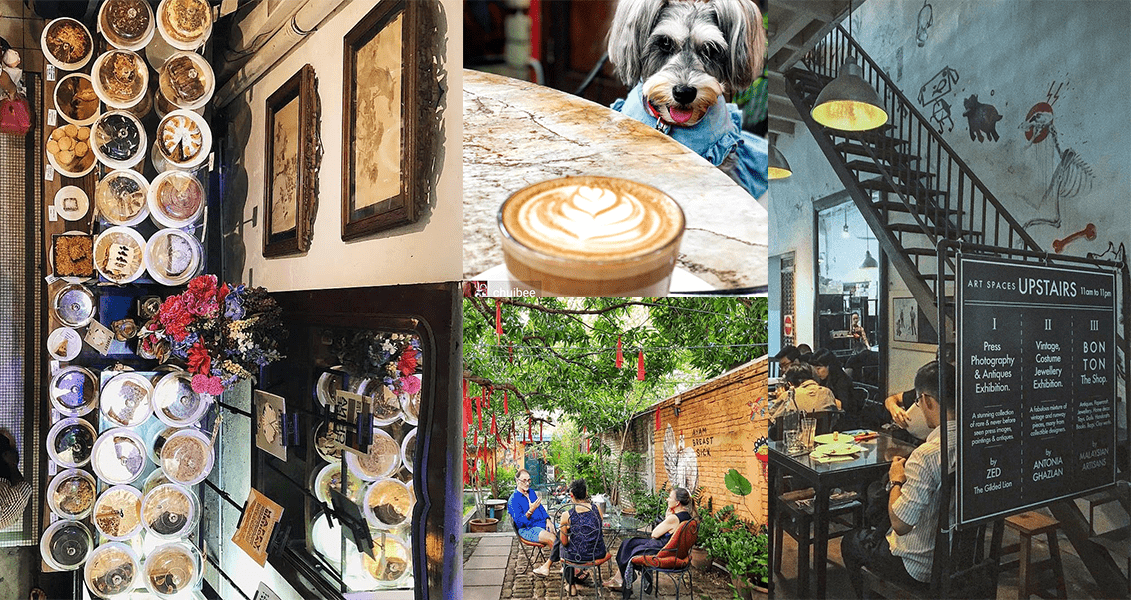 ChinaHouse is a traditional compound of 3 heritage buildings linked by an open air courtyard. Now converted into spaces for art, music, food and drinks.
ChinaHouse has a hipster bar called The Canteen that has great live music on Fridays, Saturdays, Sundays. Don't miss out their Comedy Night every first Thursday night of every month. Heads up for all you weekend travellers, it is pretty jam packed of people.
There are a loads more of things that China House has to offer so do check out their website for more information about all their facilities.
The owner also runs a pet-friendly resort in Langkawi known as Bon Ton Resort which you can check out at this article here – Pet-Friendly Hotels In Malaysia
Address: 153 & 155, Lebuh Pantai and 183B, Lebuh Victoria, George Town
Opening Times: 9am – 1am (Fri & Sat till 2am)
Tel: 04-263 7299
10. PYNK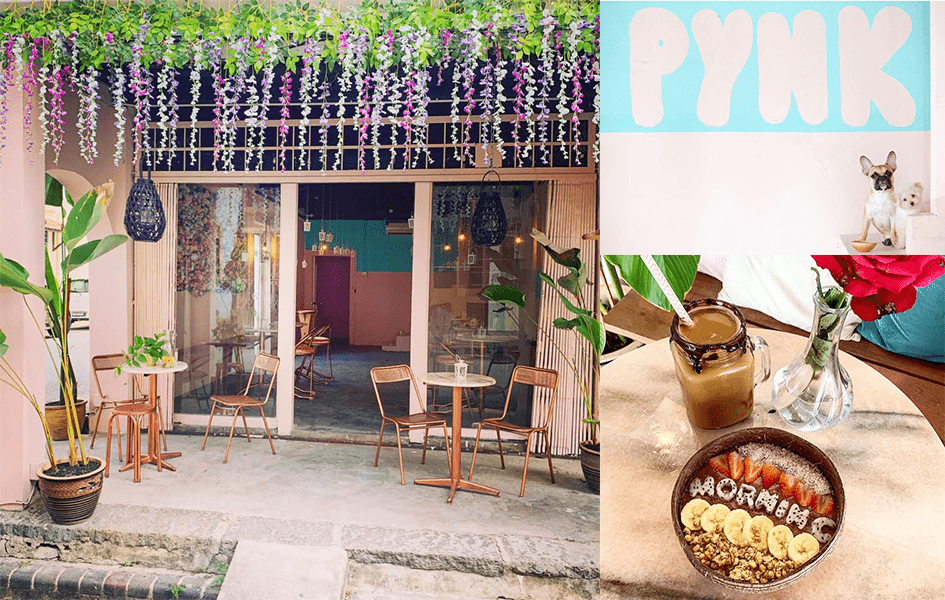 PYNK is a newly opened cafe that has a lovely and cosy atmosphere inside. They serves smoothie bowls, freakshakes, gourmet toasts & waffles. However by night PYNK becomes a Spanish inspired candle lit haven serving traditional Tapas and Sangria.
They have 2 in-house dogs called Pablo and Frankie. Keep an eye out on their Instagram when the dogs will be at the shop. They are adorable!
If you are looking for a small place to just chill with your furkids, this is the place to be!
Address: 57 Stewart lane, George Town, Malaysia
Opening Times: 8am – 12am (Fri & Sat till 12.30am)
Tel: 011-6149 2007
11. De Ralph Mansion
Once known as White Paws Mansion, the spacious husky dog cafe houses over 30 dogs including rare breeds like American Akita, Tibetan Mastiff and more! Besides, they're not only a dog-friendly cafe but also functions as a pet boarding and grooming center.
In case if you do bring your pet here to play or for a grooming session. We would suggest you spend the time to enjoy the cozy environment and have fun with the dogs. Also if you're hungry, do try out their delicious house-made food.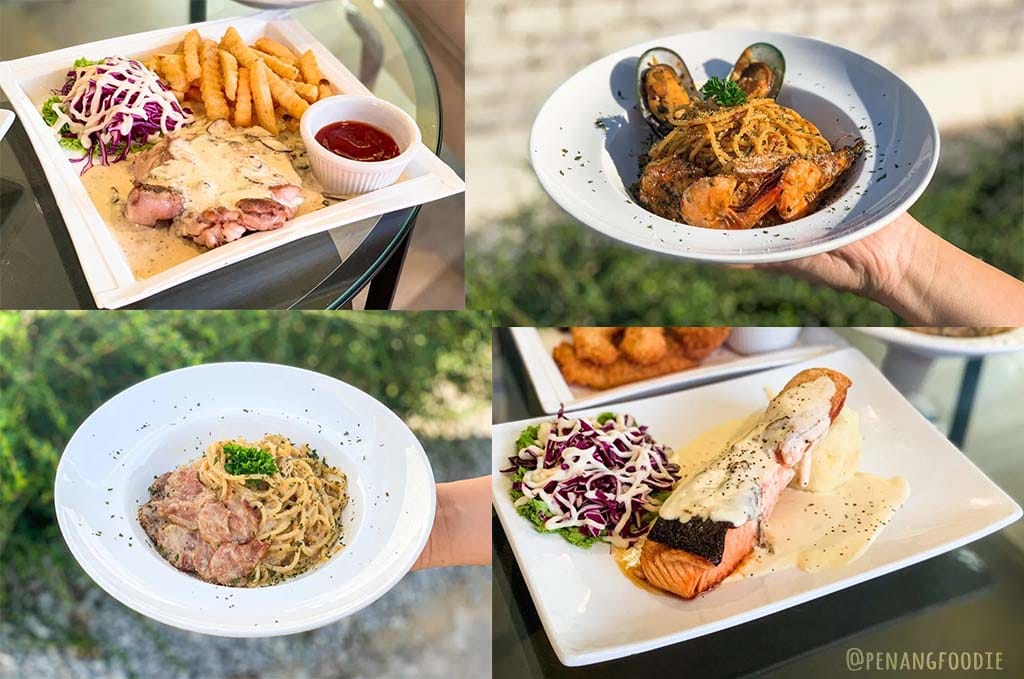 Not sure if you know, but they have a wide open outdoor space at their mansion as well where furry friends can run around! For more information, do check out their Facebook page.
Address: 6, Jalan Bagan Jermal, 10250 George Town, Pulau Pinang
Opening Times: Mon – Sun | 12-10pm
Tel: 012-409 2655 | Mr Khoo
12. Nada Natural Farming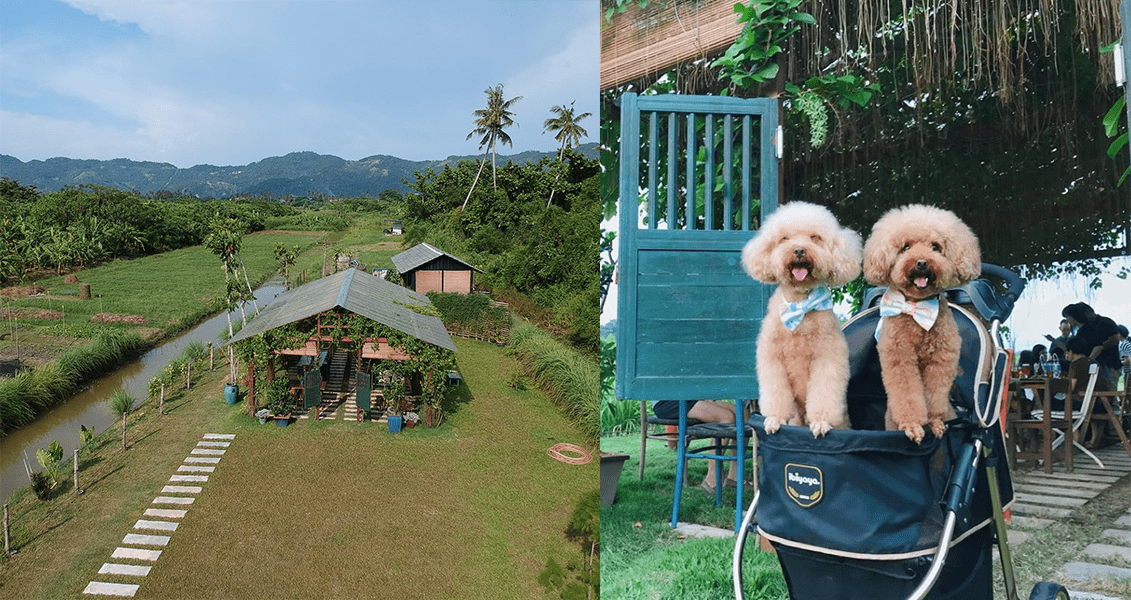 Nada Natural Farming is a bit far out from the usual parts of Penang that we usually go to but is a unique and beautiful place to visit! Its has a Chemical-Free Natural Farm, Nature Playground for kids to play in, a wonderful kitchen serving food and drinks from locally-sourced ingredients and not forgetting their coffee bar serving ice-drips and pour-overs.
It is definitely a step out of the busy towns of Georgetown and into a more natural setting for the family to enjoy. A breath of fresh air and a sight of endless greenery. No doubt one of the approved dog-friendly places in Penang.
You can check out more information on their Facebook
Address: Lot 646 & 647, Jalan Pantai Malindo, Balik Pulau
Opening Times: Thurs – Sun | 4 – 8pm
Tel: 010-403 7988
13. Tanjung Bungah Beach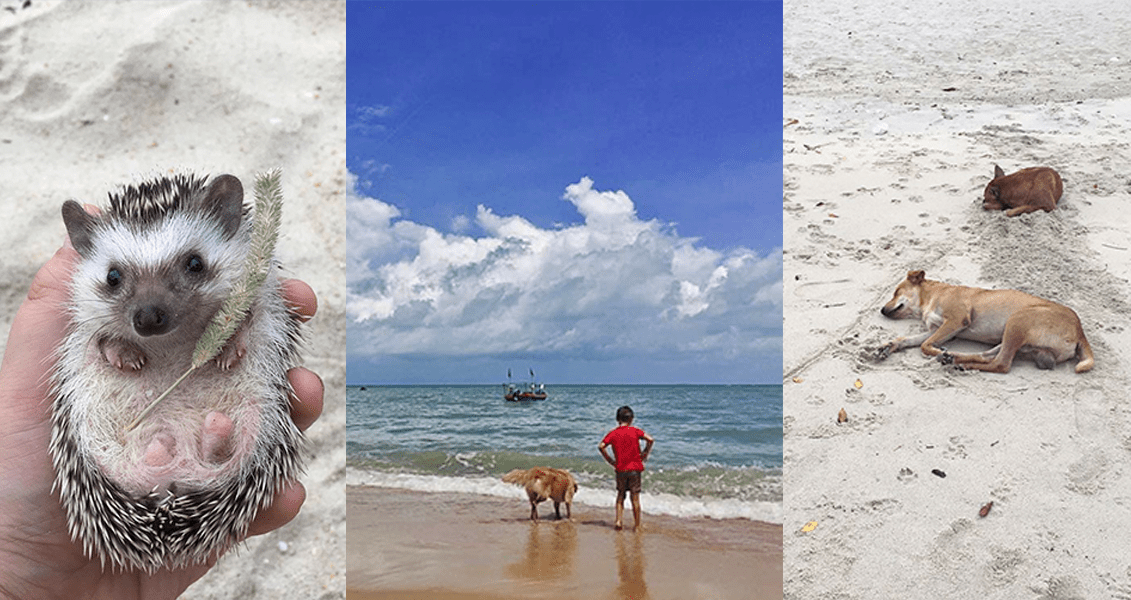 A trip to the beach with Fido? Then we'll recommend Tanjung Bungah Beach.
You can go for a long walk or even a swim in the ocean. We all know how much our pooch appreciate a quick dip in the water.
But don't forget to bring a towel!
Address: Tanjung Bungah, Penang Island 11200
There are other dog-friendly places in Penang
We just covered a handful of some of our favorite dog-friendly places in Penang. There are plenty of other locations where you're allowed to bring your pet. So now it's time for you to visit them.
You may like:
PledgeCare's blog posts are designed to help and inspire dog parents who wish a healthier every day for their dogs. If you're curious about our air-dried raw, Malaysian, human-grade and super healthy dog food, check out: https://pledgecare.org
Sign up for our newsletter and get RM15 off your first order of our healthy foods and treats: